Place de la Concorde, Paris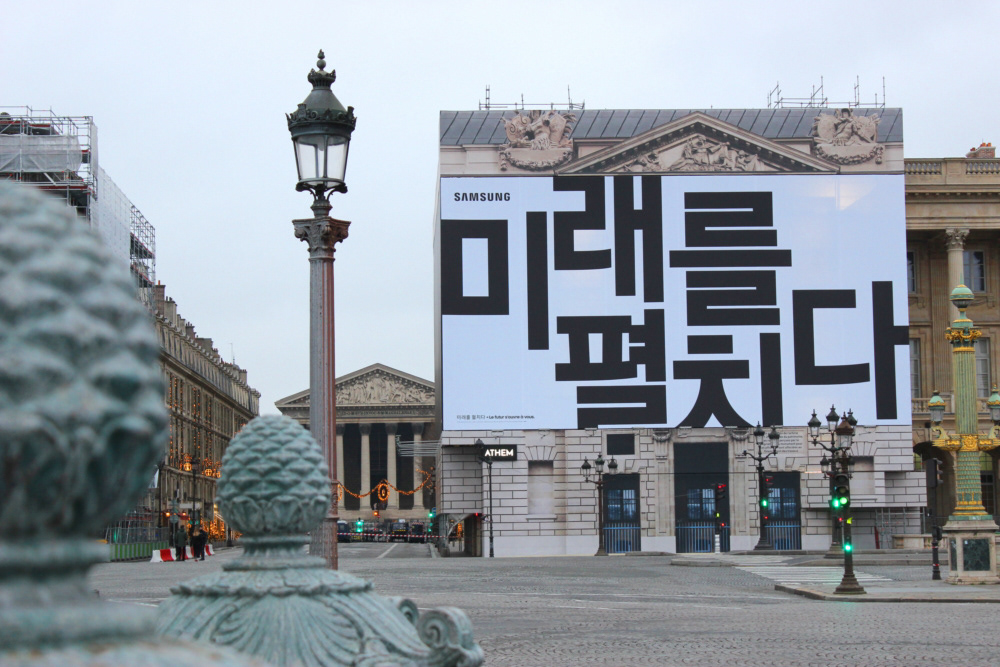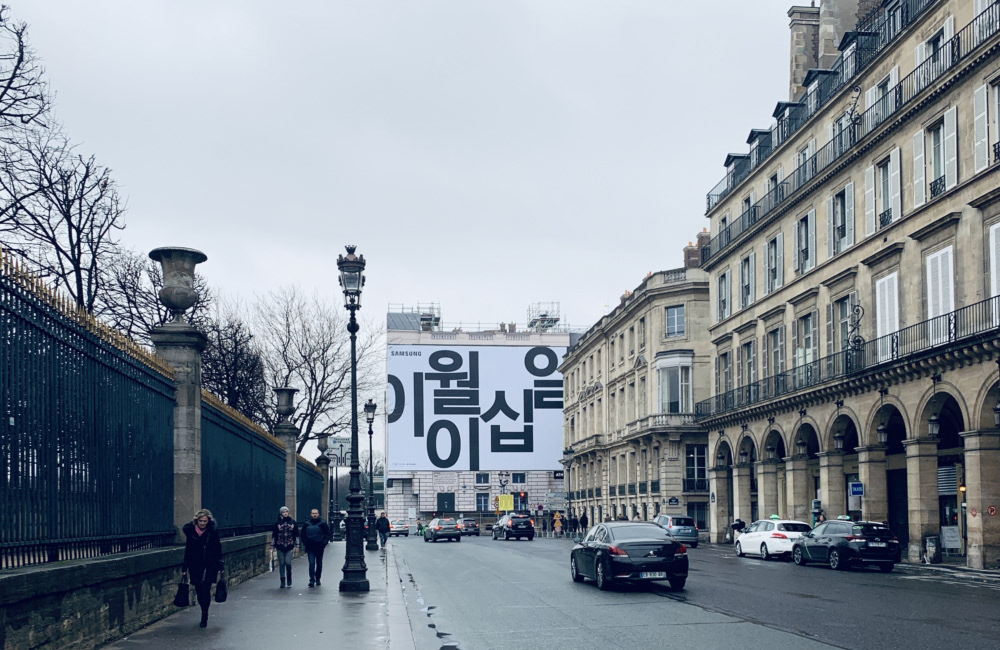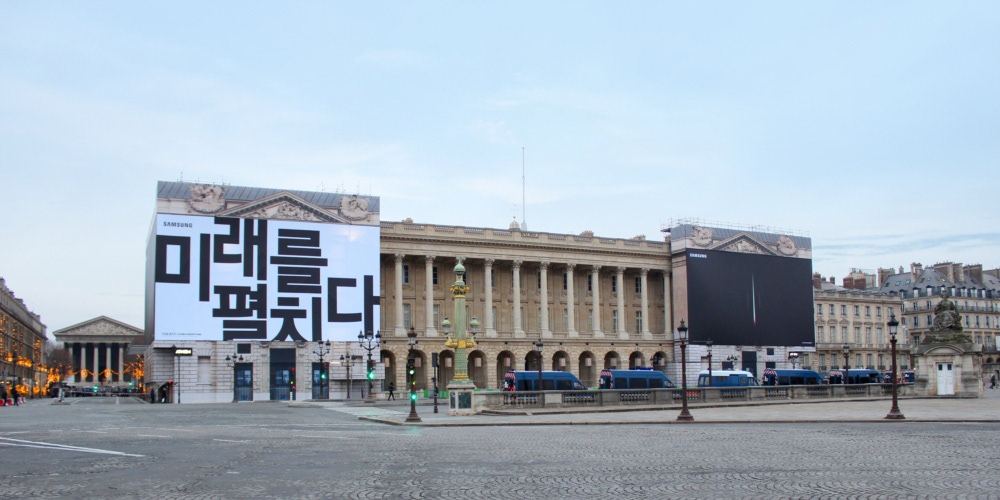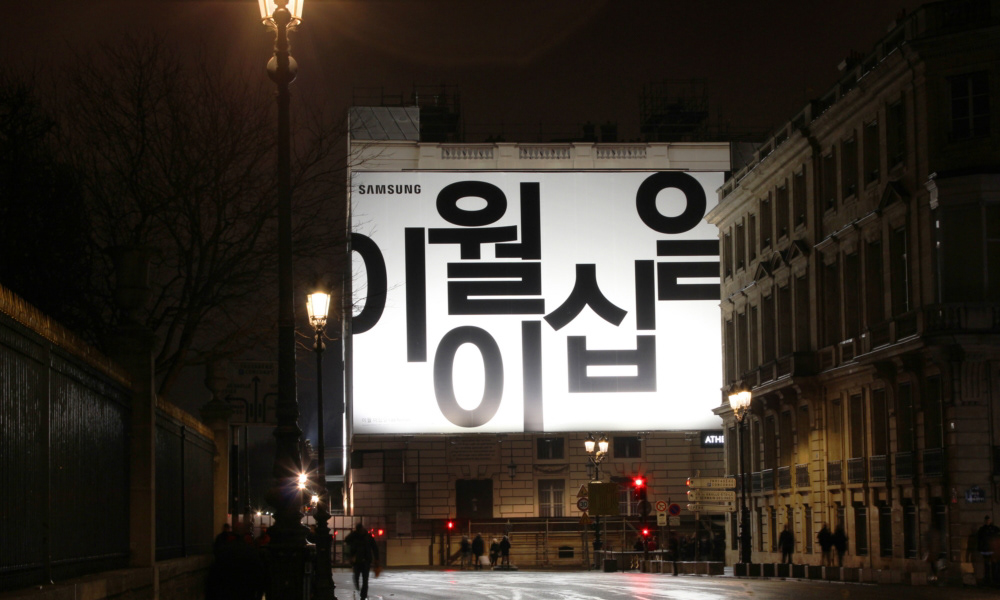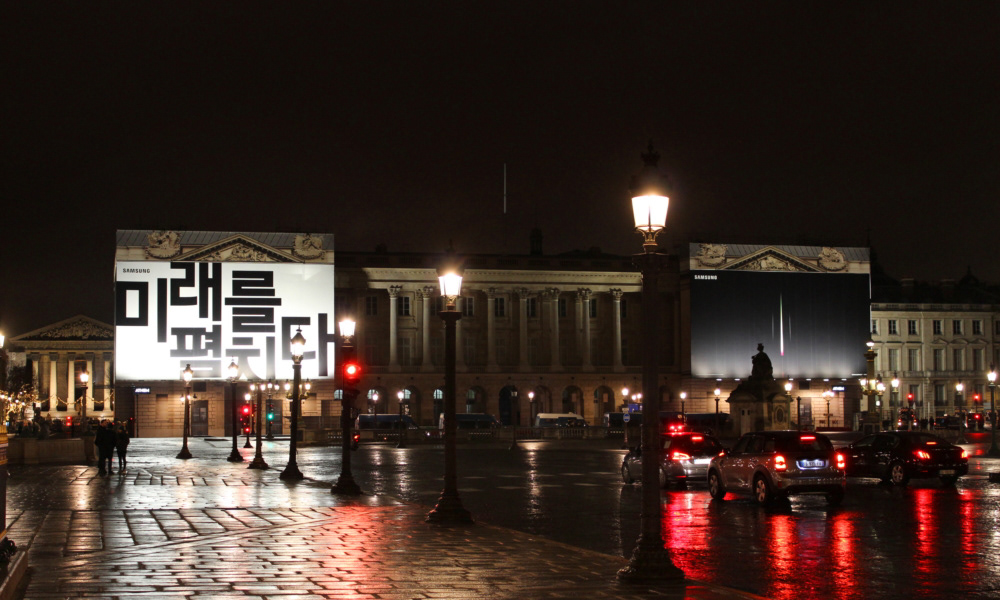 Samsung debuted two billboards in Hangul that translate to "the future unfolds" and "February 20th" in central Paris. 
Competitor News, Forbes

 – 1.14.19
In addition to the bezel-less screen already leaked, Barclays has been hinting that the new iPhone will boast better FaceID software, WiFi 6 compatibility (new), a new antenna system, and a triple-camera scheme. 
Industry News, Salon

– 1.14.19
Despite the title, the article is largely a negative review of the Flexipad specifically, calling out its well-known software issues. However, the article begins by questioning the practical value of a folding phone. 
A video displaying a CGI recreation of a folding phone has been revealed on the YouTube channel ContentCreator. The Teaser ends with the Window logo, strongly indicating Microsoft plans to join the folding phone market. 
Motorola, owned by Lenovo, has announced the new Razor phone with a foldable screen. It borrows the general design principle from the original RAZR, except that it has has 2 folds than fold downward. 
.
.
.
.