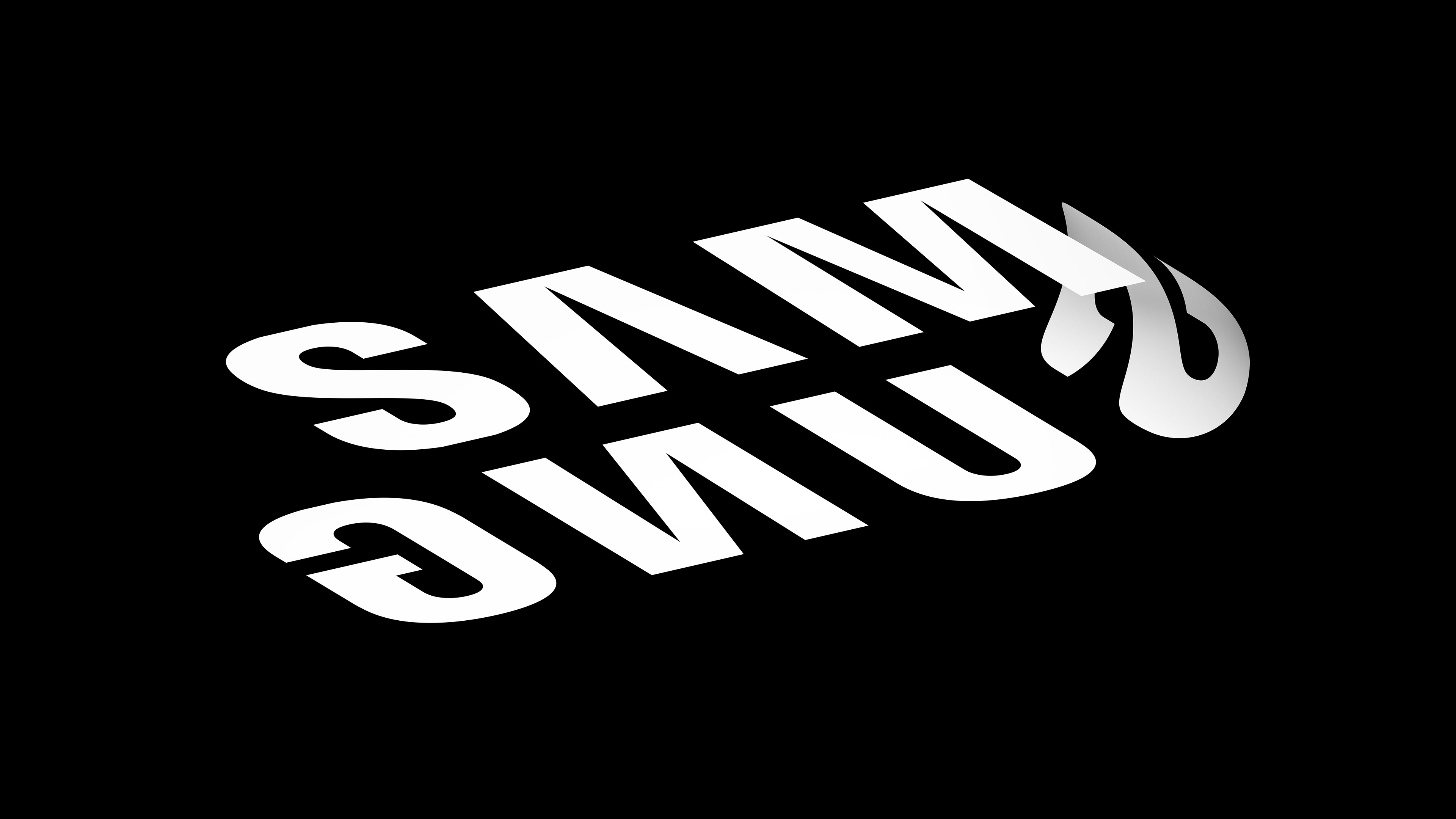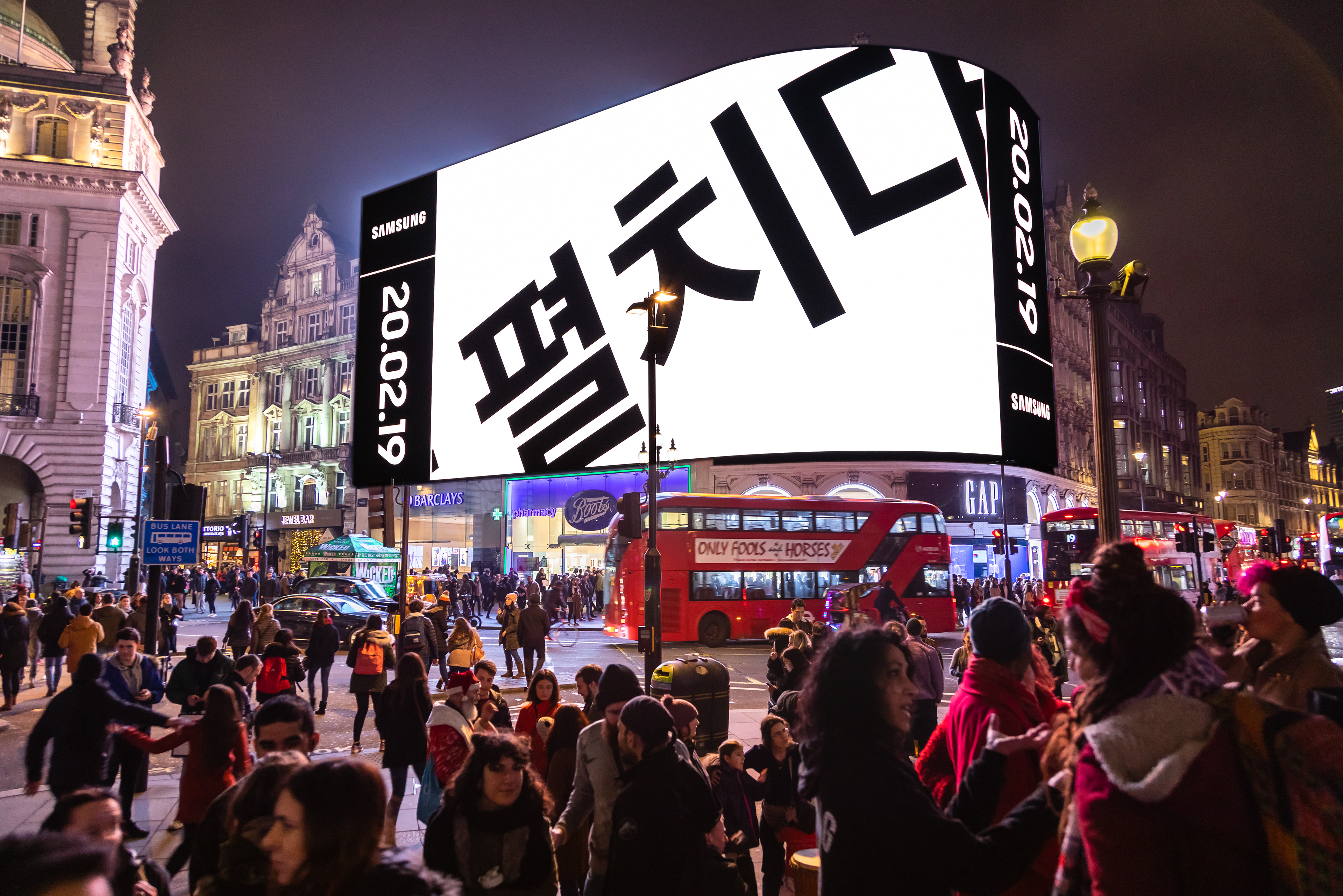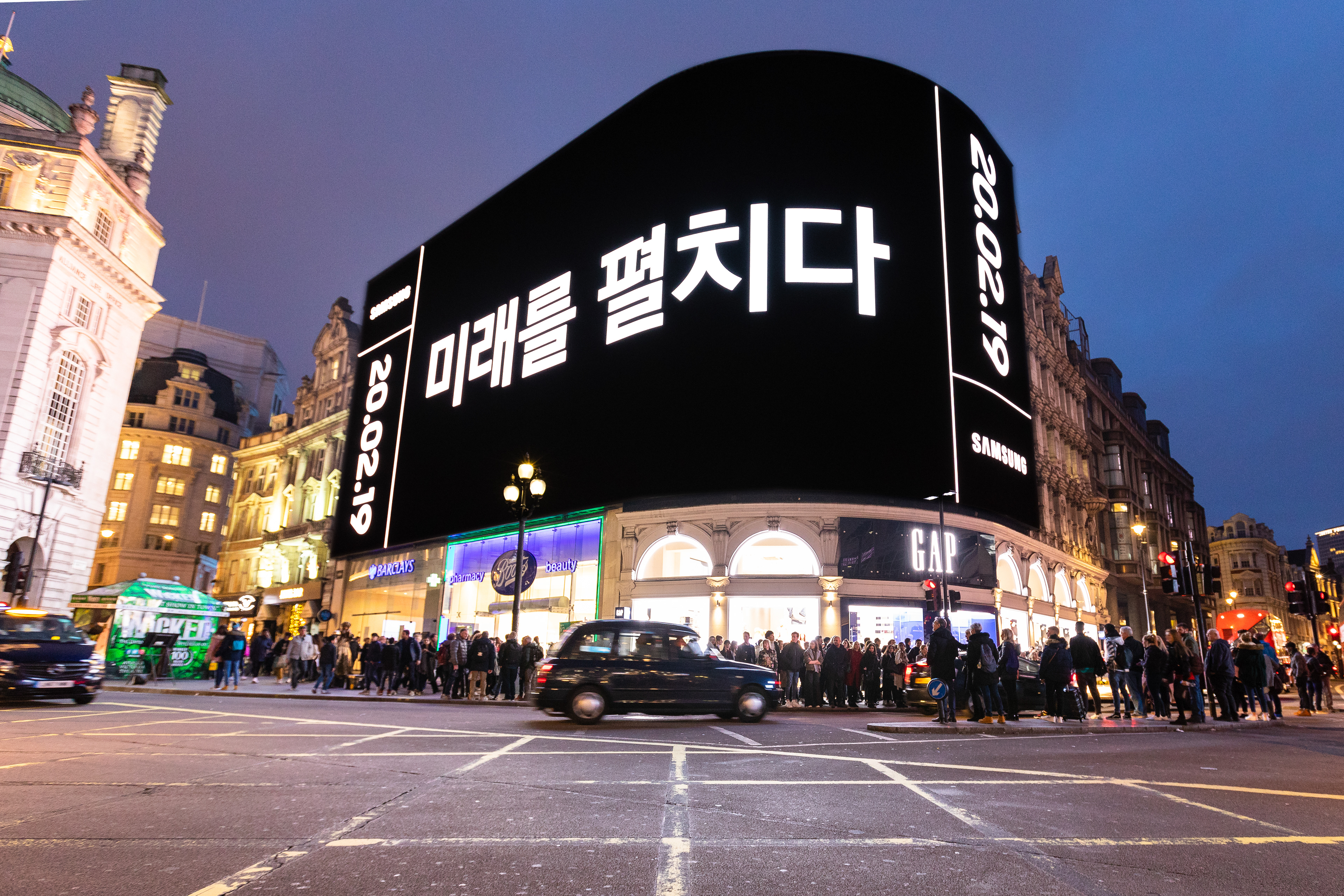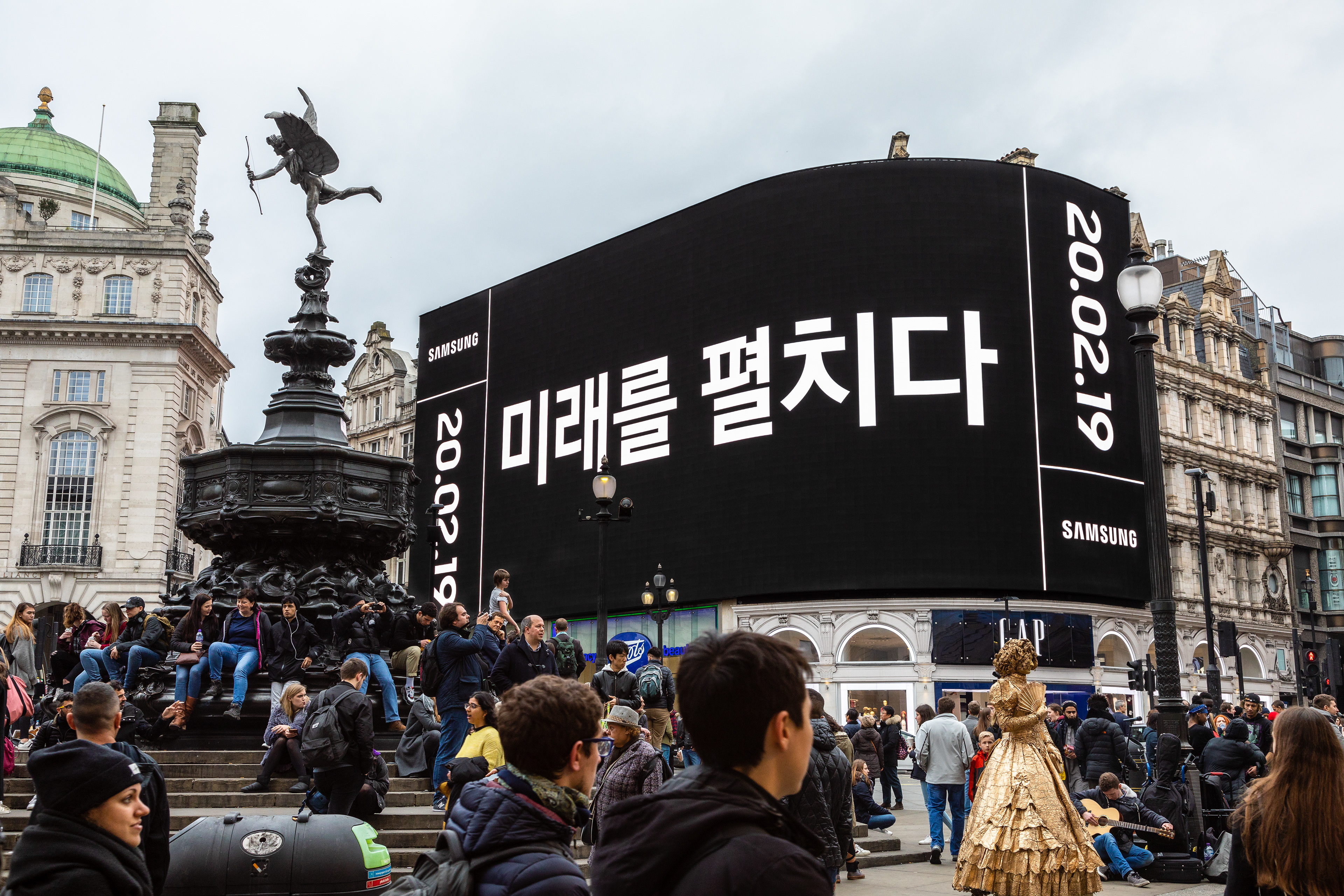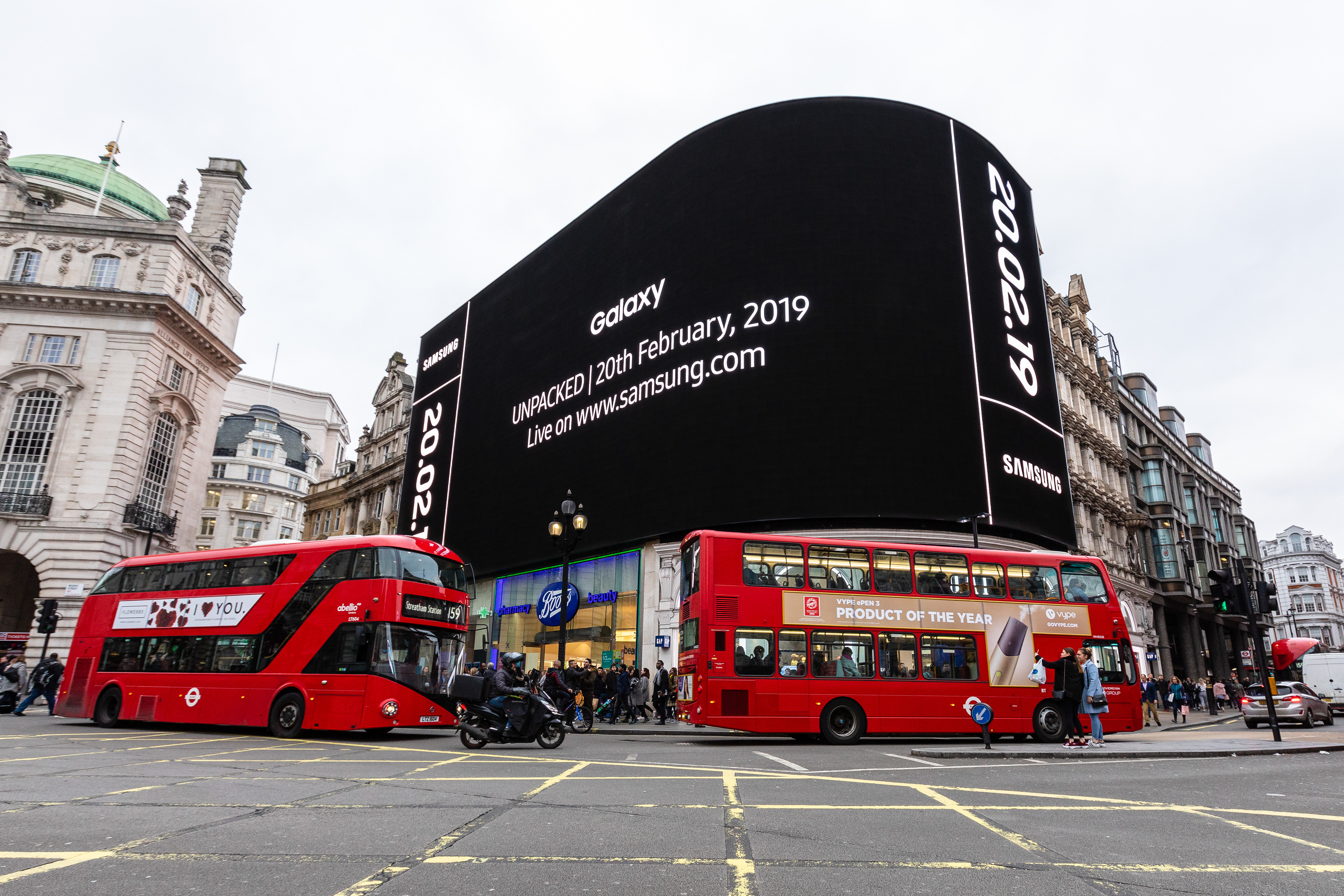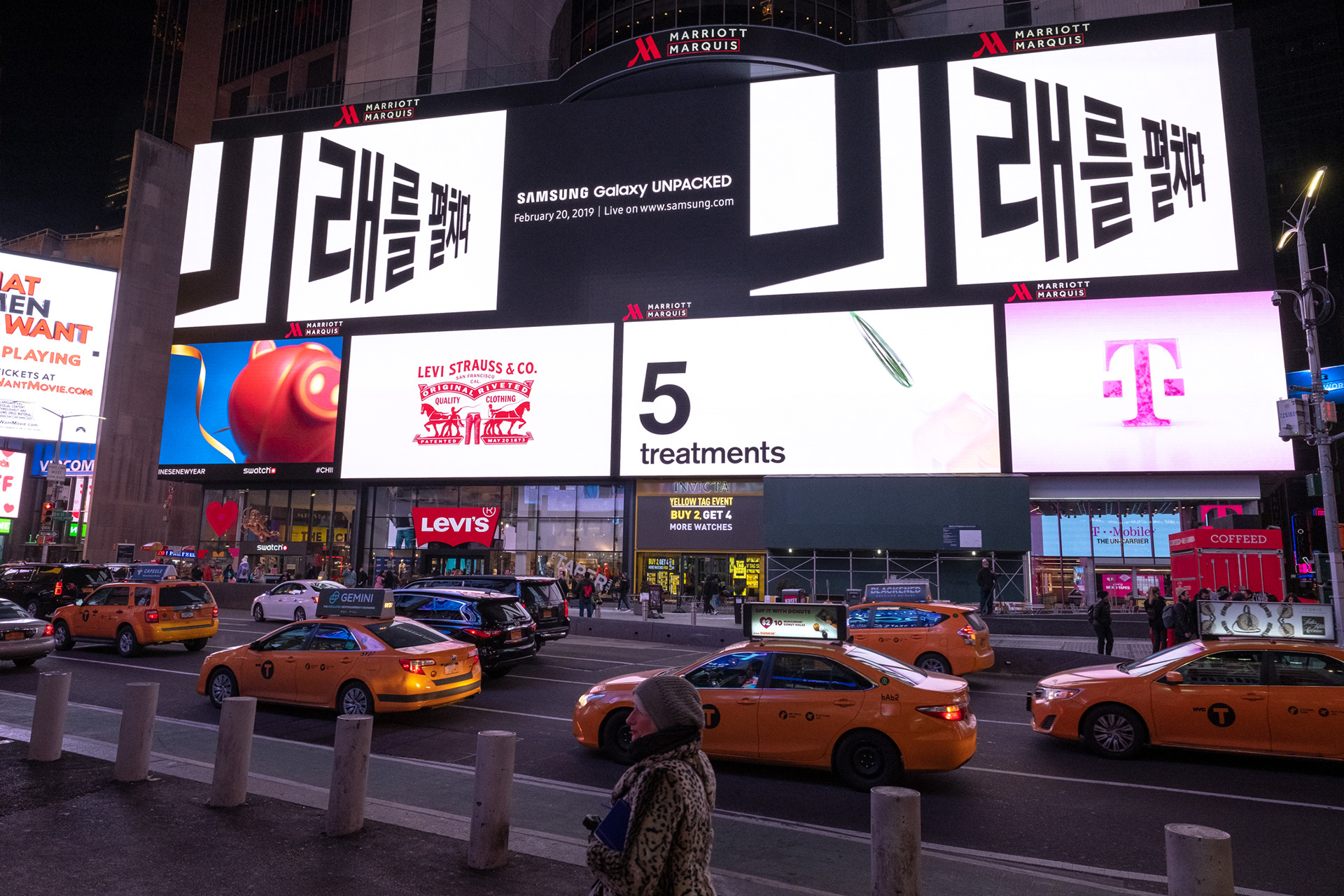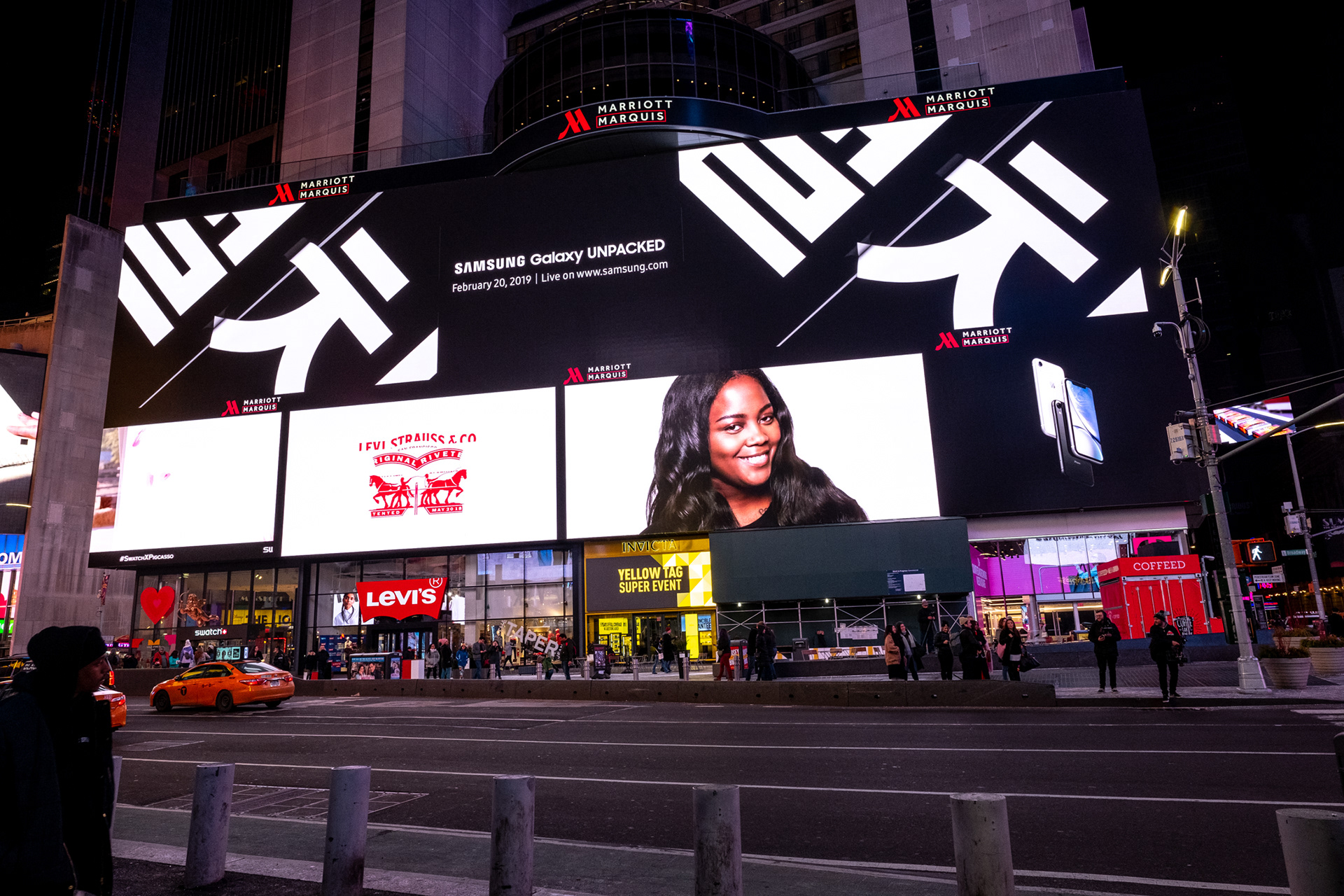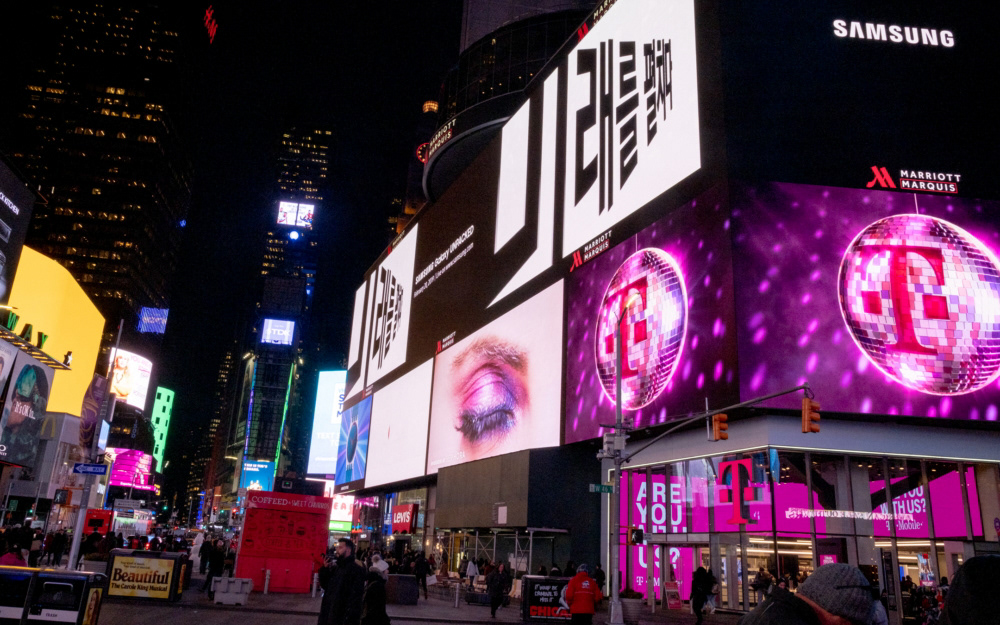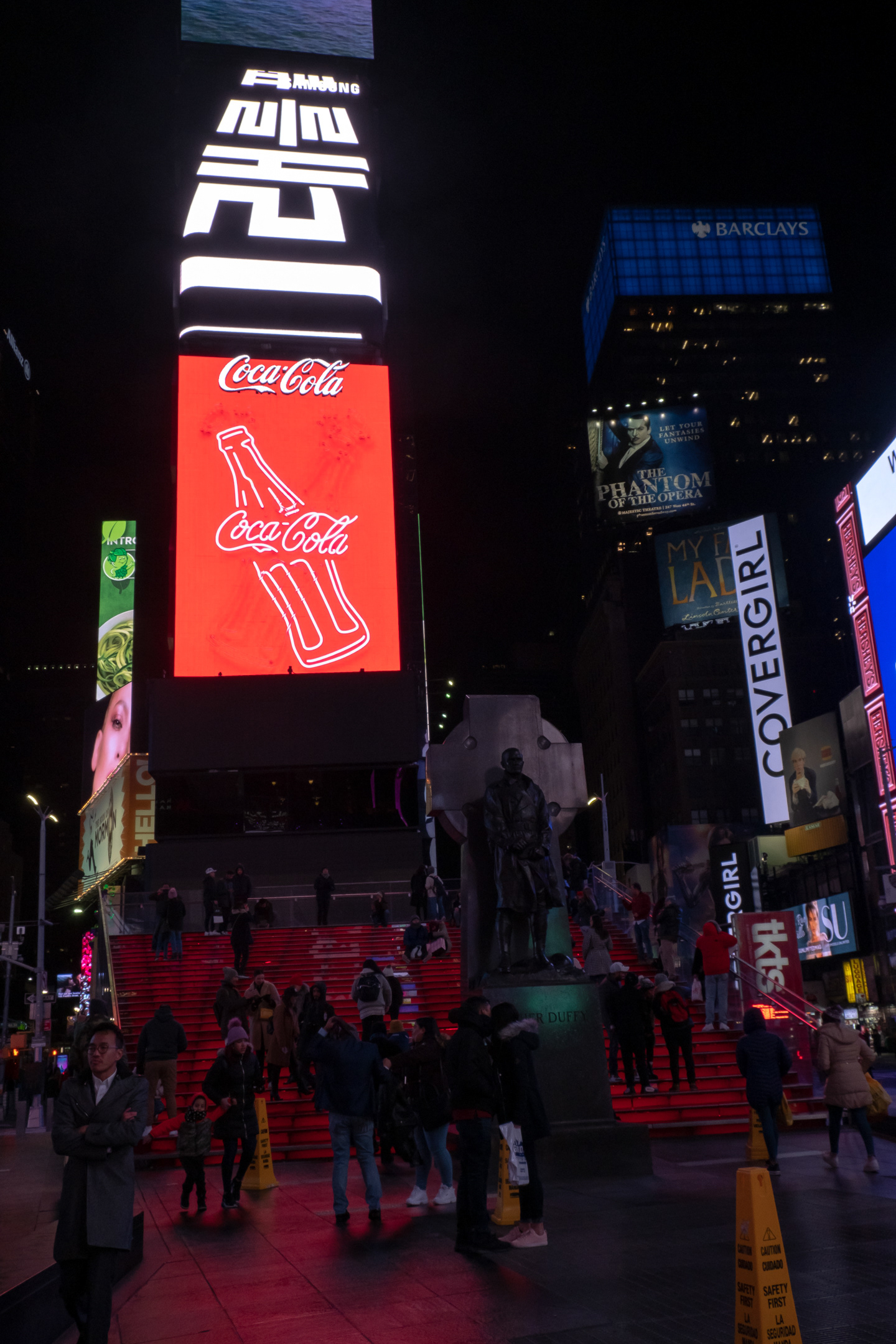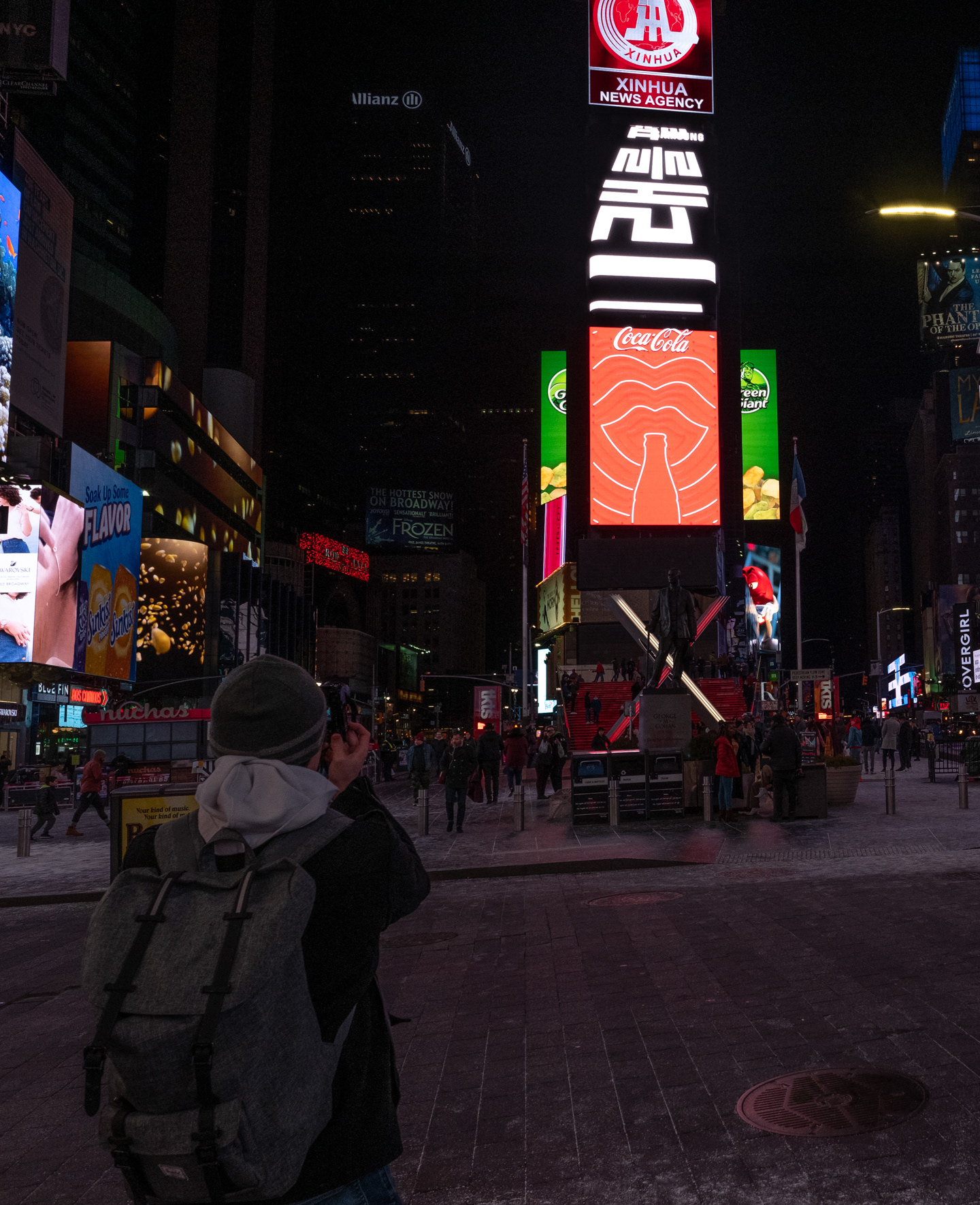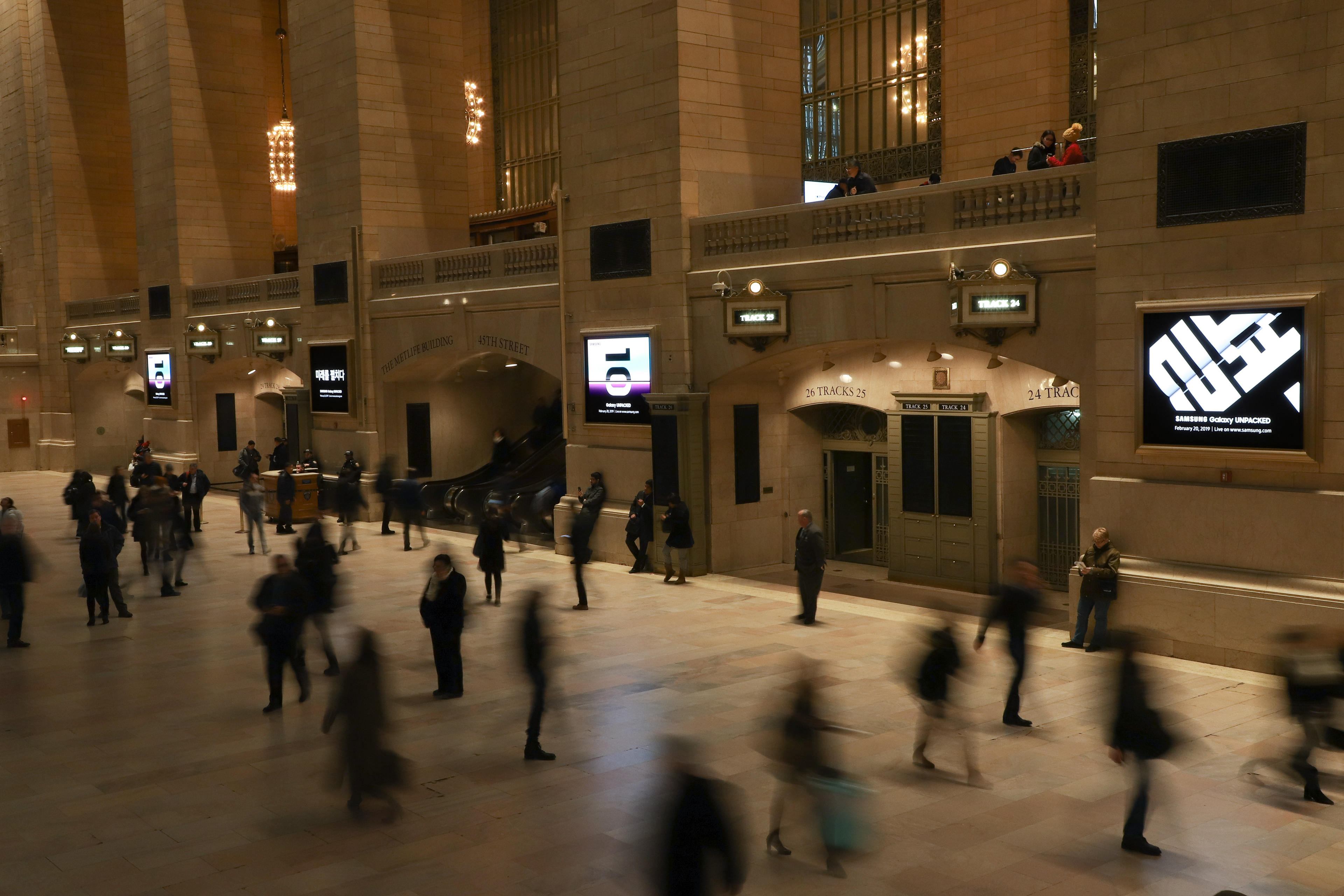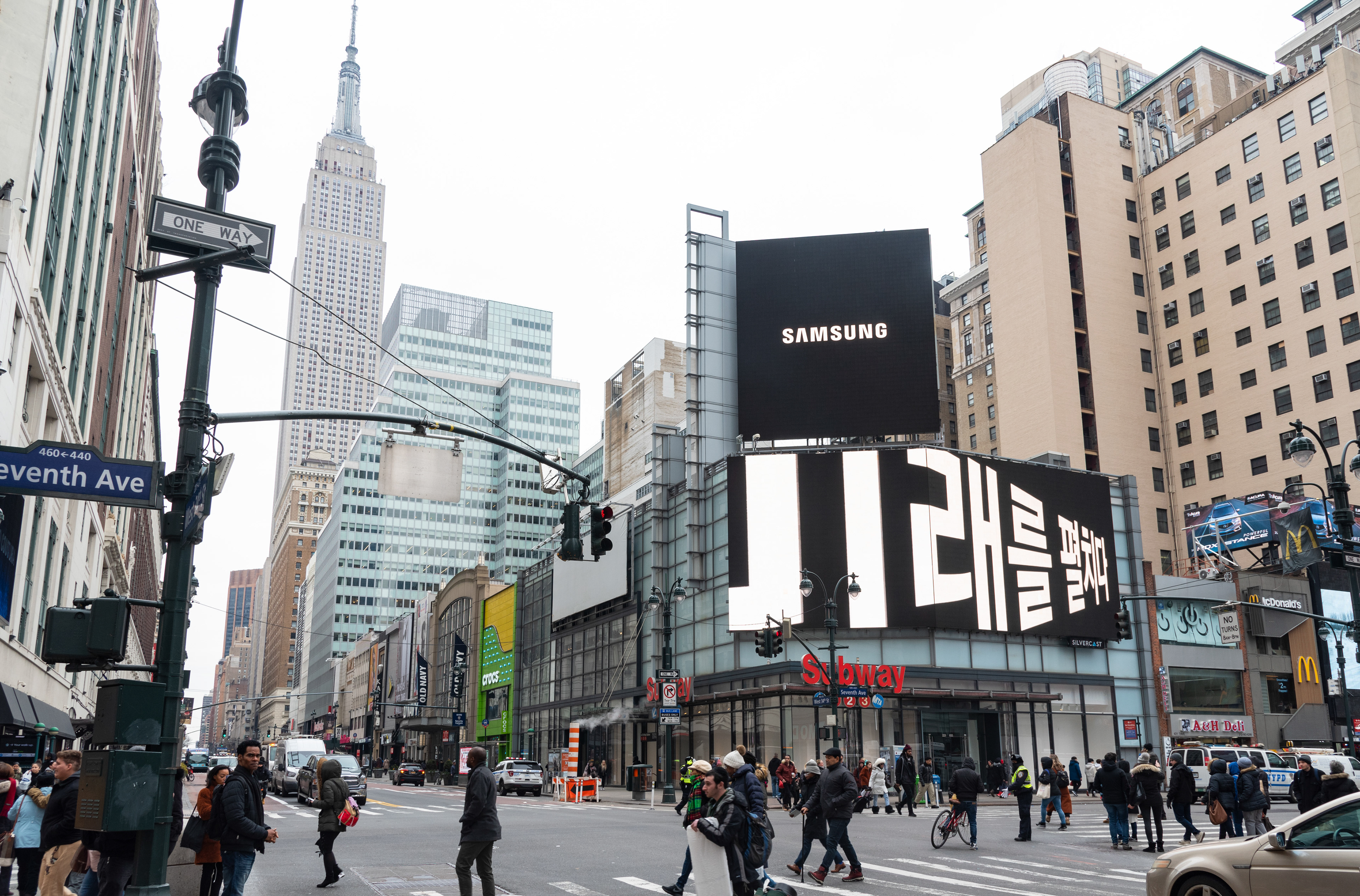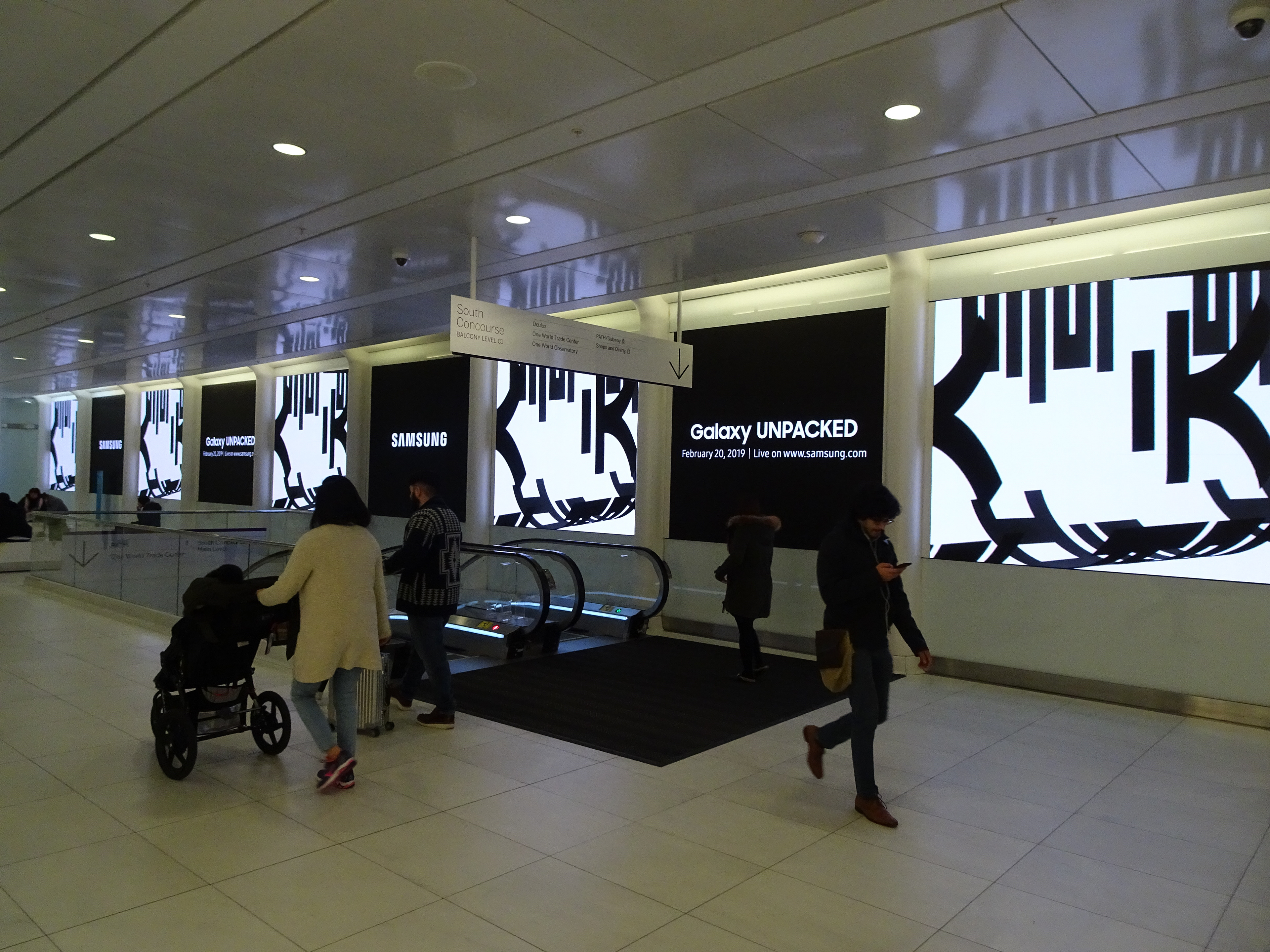 #WorldTradeCenter #NewYork
​​​​​​​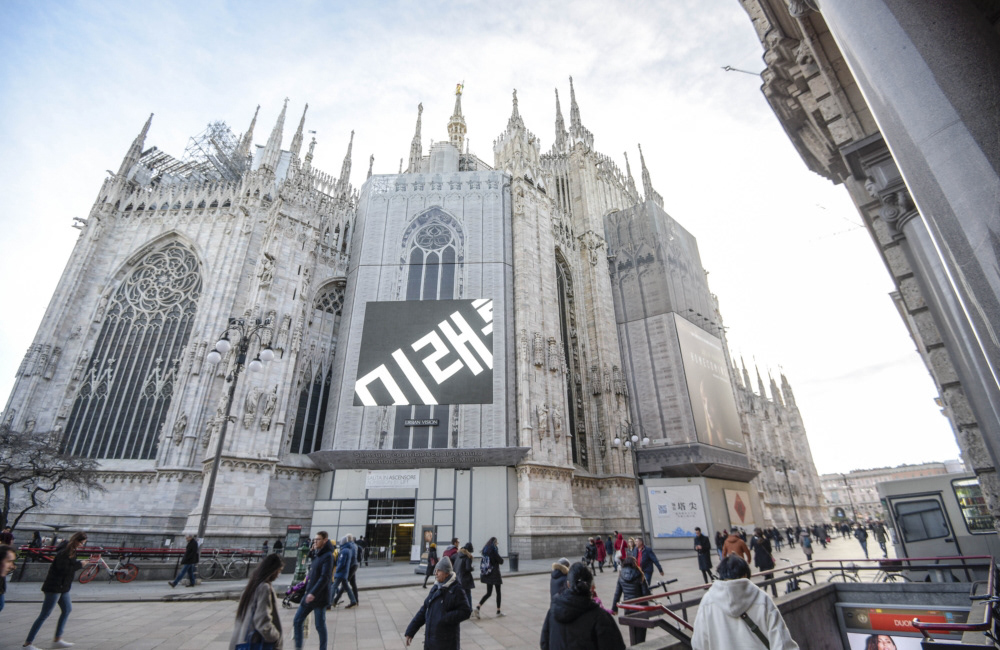 #Paris #Milan – A LED billboard, hinting at exciting things at Unpacked 2019, watches over tourists and locals alike going about their day in Milan's famed Piazza del Duomo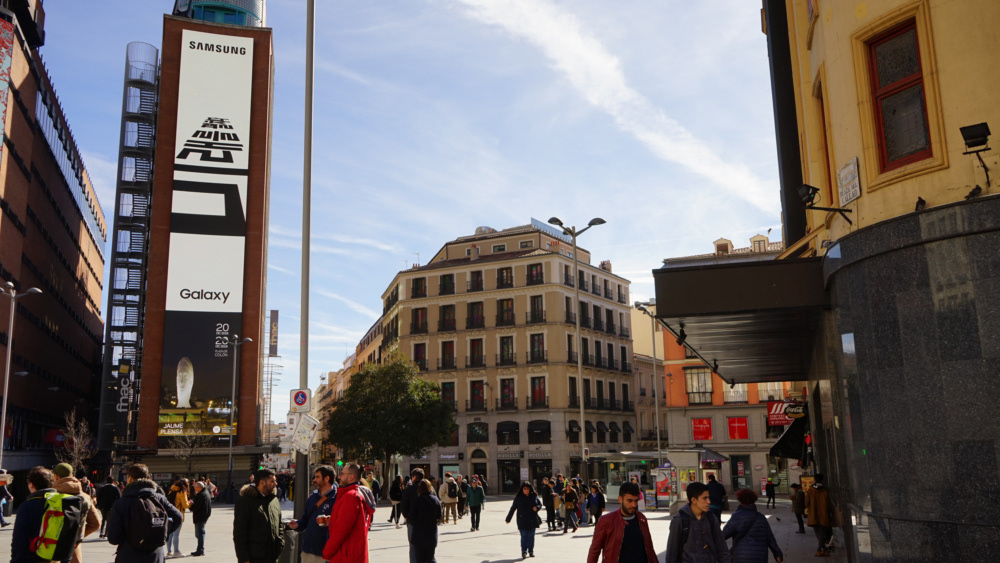 #Spain #Madrid # Callao – Pedestrians go about their day under an Unpacked teaser billboard in Callao Square, Madrid

#Singapore – Vehicles zoom past an eye-catching billboard display on the side of Singapore's The Heeren building

TheNewYorkTimes 

– 

2.20.19
One of the company's newly unveiled models works with 5G wireless networks. Another folds up like a book.
This article has been by far the best analysis of Winner released post-Unpacked. It praises the device for its design, whilst also noting its potential pitfalls. It is also the only article that understands the role of the product is to elevate the brand through recognition, not to generate profits for the company. 
The S10 trailer leaked a day ahead of Unpacked. The video clearly shows many of the s10's feautures, and includes Ogilvy's scrolling/folding KV. 
Samsung's New Teaser Hints at a Foldable Phone Debut This Month "The future unfolds."
It appears the debut of Samsung's highly anticipated foldable phone is just a week away, as suggested by the company's latest teaser video. In the visuals above we see the tagline "the future unfolds" as the letters wrap around the silhouette of a book-shaped handheld speculated to be the final design of Samsung's foldable phone.
Samsung's Newest Teaser Promises Foldable Phone News at Galaxy Unpacked.
"There's lots of folding text in English and the same Korean text that adorned adverts in Paris last month. It doesn't tell us a whole lot to be honest, other than the fact Samsung will have some foldable phone news to share with us. And it better be good."
–––––––––––––––––
This article specifically calls out Apple's weakening hold on the luxury smartphone market.
TCL, a Chinese company that owns BlackBerry, has filed a patent for a phone that folds into a smartwatch. Renders are included in the article.
LG, rumored to be developing a folding phone, will instead not launch the phone until 2020 at the earliest. They said in a release that "LG's main issue in smartphone business is to regain its market position. Considering this situation, it is too early for LG to launch a foldable smartphone. In terms of technology, we are fully ready to respond depending on consumers' reactions​." ​Experts note that LG's precarious smartphone situation would make a flopped folding phone extremely detrimental to the company's fortunes.  
Huawei plans on launching the follow-up to their flagship in Paris in March. The invitation video features aggressive zooms on Paris monuments, hinting at the P30's increased camera zoom. 
Quartz pulled together a nice summary of the trends on display the Mobile World Conference in Barcelona. Huawei unveiled their folding phone, which boasts 5G connectivity as well. Folding phones and 5G access will be powerful industry trends this year.
Though the Galaxy Fold and s10's have recieved praise for design and innovation, a common critique are their prices. CNBC notes that the largest emerging market for smartphones, Greater China (mainland and developing countries tied to Chinese investements), are seeing massive growth in marketshare for inexpensive phone carriers. In mainland China, the top 3 phones are Huawei, Xiaomi, and Oppo, with Samsung not making the top 5. While I disagree somewhat, since Huawei is not significantly cheaper than Samsung, it is hard to deny the year-over-year growth of small, more nimble companies like Xiaomi are making it difficult for Samsung to find a market in China for its extremely expensive phones. Further analysis of the market can be found in this second 
article
. 
UK cyberintelligence believes it can limit the danger of using Huawei components in building its 5G network. The company has faced extreme scrutiny, especially from the United States, for capturing information and trade secrets using its hardware and relaying the information to the Chinese government. The UK release comes at a time when Europe is lagging far behind in the 5G race and is desperate to remain on a technological level with the US and China.
.
.
.
.